Dress to Thrill
As you awake in your chosen LGBTQ nirvana, you encounter a new dawn of shopping possibilities. To strut your stuff to the max, you need a midcentury makeover that suits your signature flair. Is it going to be a dom daddy day, or will resort refinement reign supreme?
If leather is your pleasure, saddle up to Rough Trade Gear or Off Ramp Leathers. The latter is adjacent to Q Trading Company, a gift shop that encourages you to commemorate your visit to our visceral vacation destination.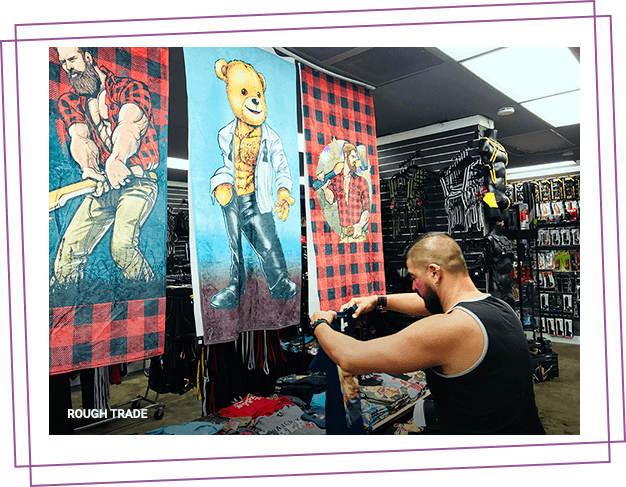 At the other end of the style spectrum, get colorful at Division men's wear, right next to Palm Springs Piercing Company. Your skillfully adorned, scantily clad body is now ready to pair with the perfect top, which you will find at Seaplane Shirts. With a color palette that spans the stratosphere and the depths of the ocean, the fashion tableau of Palm Springs truly re-imagines the rainbow.
As you plan your next sojourn to our homo hamlet, keep in mind that there are no wrong turns, so long as you avoid the straight and narrow. We can't wait to see you!